Leadership Team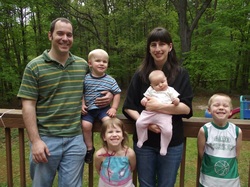 Site Pastor and Pastoral Care Leader: Michael Lusk
Michael pastors our Church On Grounds site and also heads up pastoral care at Grace Covenant Church. Home groups at GCC are our primary place to be together and share our lives as a family. We meet biweekly for fellowship, studying God's word, and discipling one another. These groups also provide a way for us to live out our faith outside the church walls. As we spend time with one another and lift each other up in prayer, our relationships deepen, we grow in our walk with Christ, and that love overflows to those in the communities around us as we represent Him as His body at work in the world. Home group is a place to come with your questions and your passions, and a place to bring curious friends. All are welcome! We strongly urge all GCC members to participate.
Other pastoral care, counseling and nurturing is provided to adults through various other special events.

---
---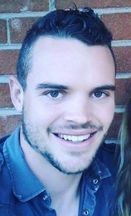 Worship Team Leader: Titus Kuepfer
In our worship, we seek to lift high the name of Jesus above all else, for it is in His name that we have access both to the riches of the Father's love toward us and to the empowering of His Holy Spirit in our lives. Our Sunday morning gatherings are a time of hearty celebration, as we raise our voices together to sing about God's mighty works and declare His power, as well as a time for quietly meditating on His promises and seeking to hear His voice for us personally and for our congregation. Stylistically, we incorporate a wide variety of hymns and songs from different eras and traditions, as well as readings from Scripture.
---
---
---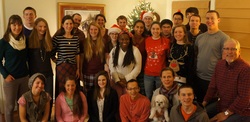 Student Outreach:
The primary outreach focus of Church on Grounds is to UVa students and families close to the campus. The aim of our Cavalier Christian Fellowship (CCF) student ministry is to reach out to college students and make disciples of all nations through weekly small group Bible discussion and building active and loving community.
---
---
Louisa County Outreach and Women's Ministry: Cathy Rogers
Cathy hosts a home group in Louisa County as well as events for our church's women.
---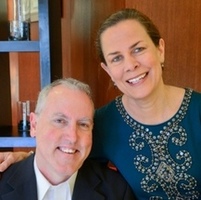 Missions Ministry:
America Transformation Company and Global Transformation Network
Dr. Mark and Nancy Beliles lead GCC's missions and apostolic ministry that serves leaders across America and around the world. ATN and GTN equips and connects Christian leaders in many U.S. cities and over 40 nations where Beliles has personally taught. These are non-profit auxillary organizations of Grace Covenant Church which is recognized by the IRS as 501c3 tax-exempt.
For more on these ministries see their websites at
AmericaTransformationCompany.com and GlobalTransformationNetwork.com
---
---
---